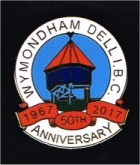 Commemorating Fifty years
when Indoor Bowls came to Wymondham.



From the outdoor green and tennis courts to this:-



The first roll-ups were played in October 1967 with the grand opening on 8th November 1967 with a game against the English Indoor Bowling Association.
For firty years we have been playing friendly rollups, competative leagues and competition and against visiting bowling teams.

The story began some years earlier.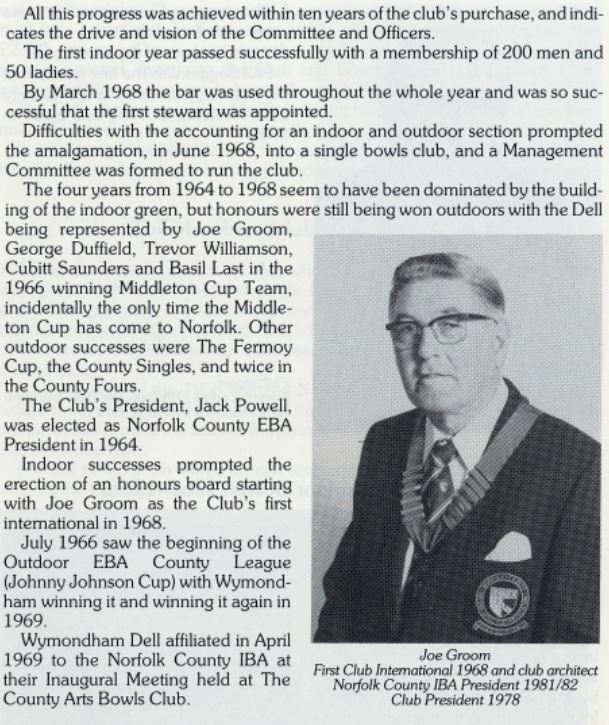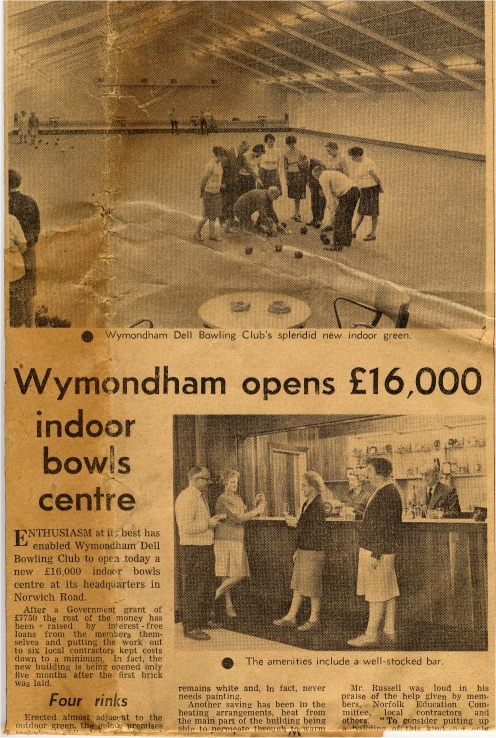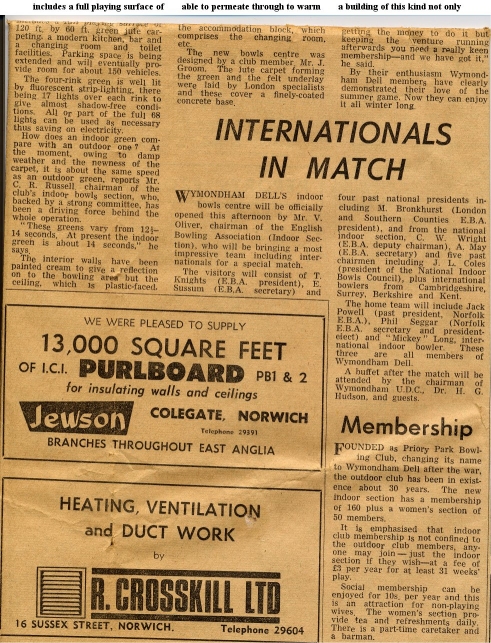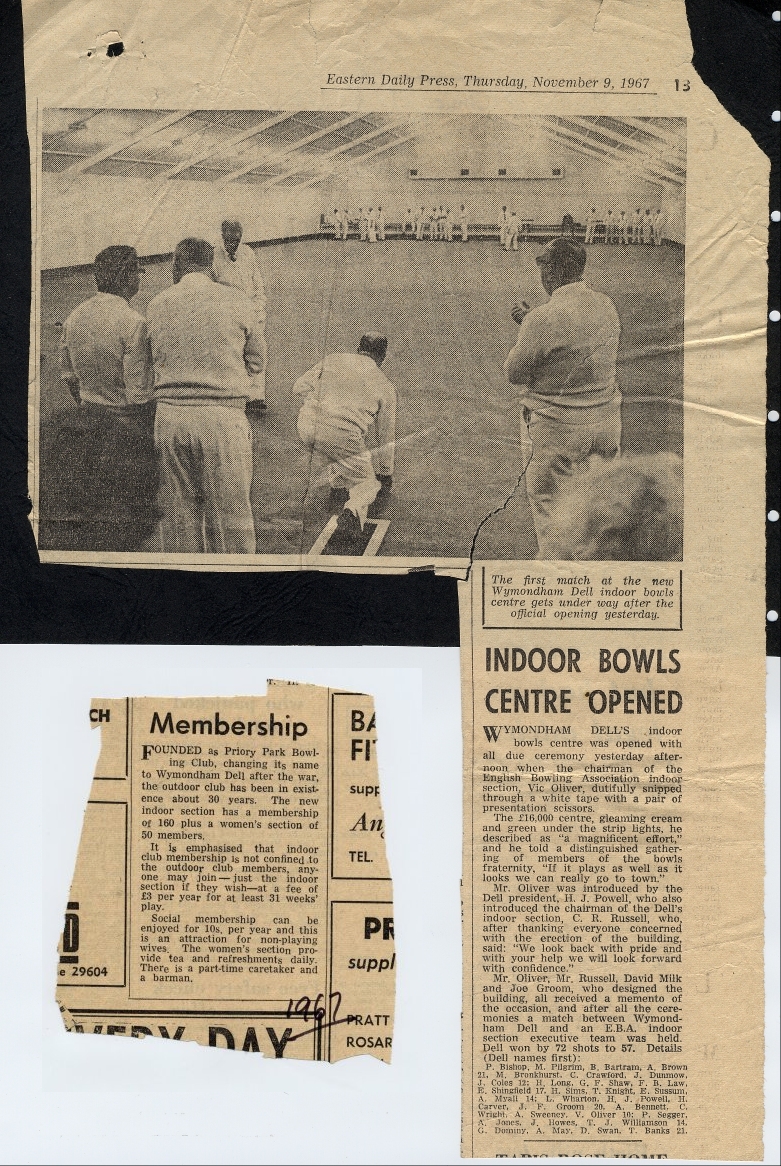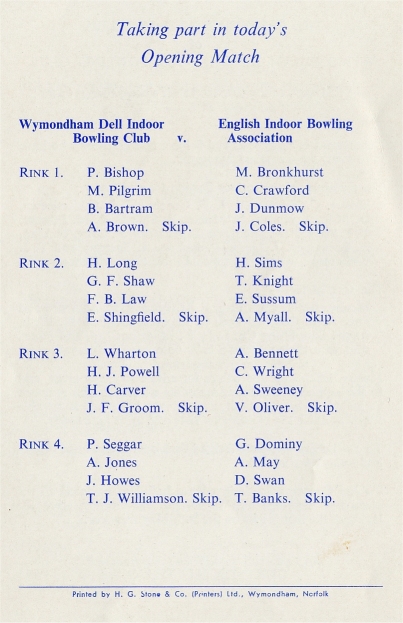 A tatty report from the newspaper at the time. It is 50 years old!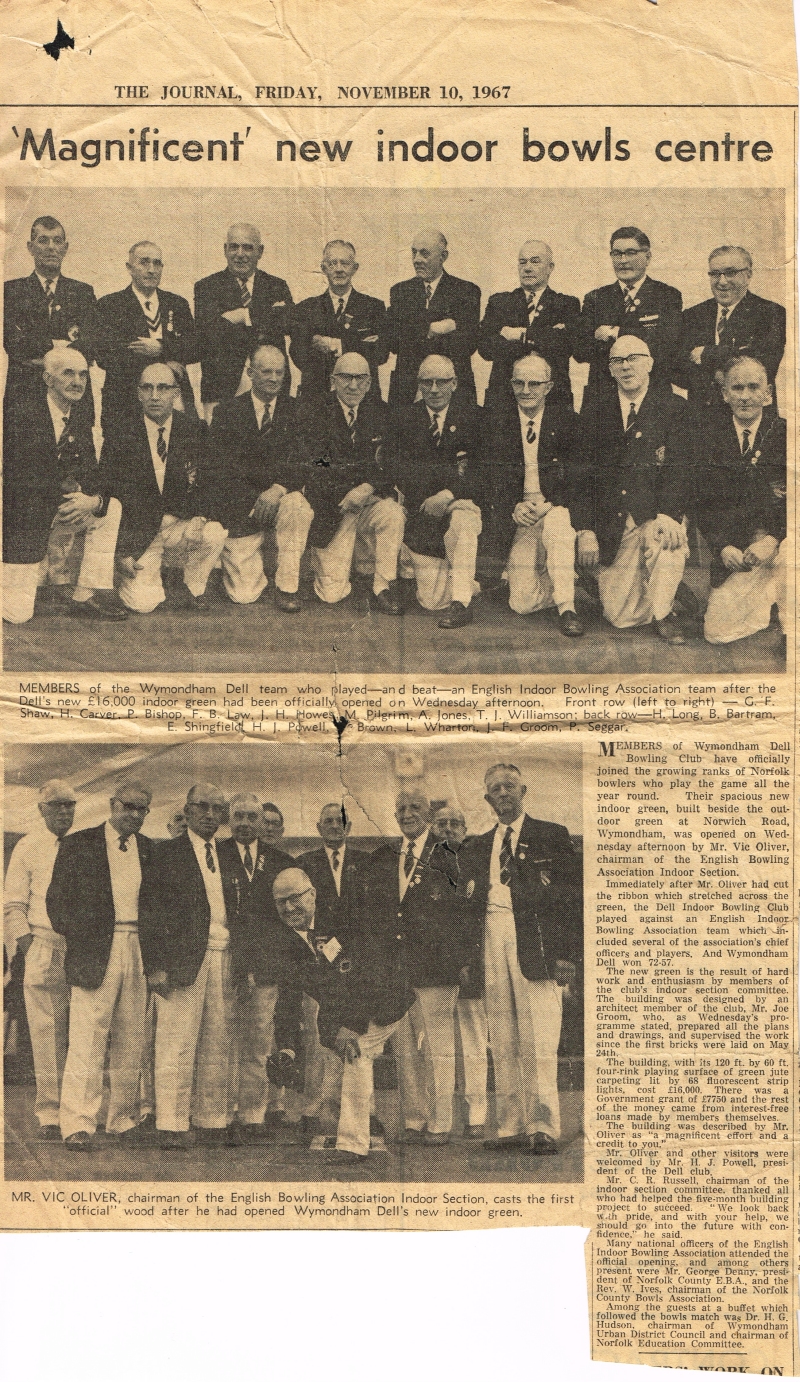 The indoor Green was originally only four rinks and in 1980 an additional two rinks were added to cope with the growing need for rinks. In 1995 it was agreed the building had become old and was due for major refubishment.
It was eventually decided to demolish the four and two rink bowling green and build a new six rink modern bowling hall.
This was completed in 1998 just in time for the new season to begin in October 1998.

Good luck Wymondham Dell for the next Fifty years.