NEWS Update 14th April 2018
Top Team Playoffs and Winners 2018.
This is the 13th year of the Top Team Competition.

The Top team playoff were held this evening to find the winners of the Mixed Pairs, Men's Pairs and Mixed Fours.

After the games the Presentations were made by Teresa Ball, Ladies President and Alan Coombe, Club President to:-

The Mixed Pairs, won by the Skylarks, Cliff Robinson's team,

The Men's Pairs, won by the Sparrows, David Carter's team,

and the Mixed fours by The Sandpipers, Kevin Tingey's team.


The overall winners of the Top Team 2018 were presented with the silver salver by David Carter to the Swifts, David Chadwick's team, received by Val Vardy.

David Carter gave a big thank you to John Austin for his organisation of the top team competition.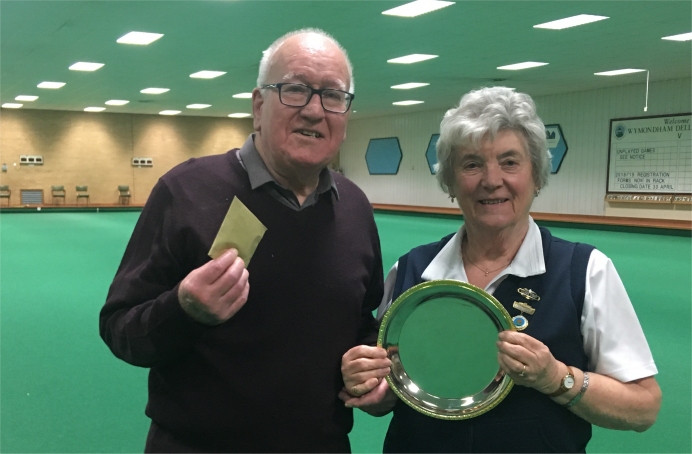 NEWS Update 9th April 2018
Congratulation
The Wymondham Dell Men's 'A' team won the final indoor county league
game v Roundwood 6:1 to secure division 2 Championship and promotion to Div 1, Premier league.

Well done

Peter Bailey


NEWS Update 1st March 2018
The Bad weather

The Bad weather

The Bowls Club is closed until Saturday morning, 3rd March due to the poor weather